, 999999K miles
8 cylinders, Automatic transmission
red with black interior

1957 Chevrolet Bel Air Nomad 2 door.

THIS IS THE REAL DEAL!! One clean, solid, gorgeous Nomad!

This is one beautiful 57 Nomad, BUT IT DOES have some rust issues. See the pics and description below. This is the only car with rust I have sold, so I am selling it super cheap so I can move it on, and you can get a worthwhile deal you will be happy with. This gorgeous ride has a Small Block Chevy V8 with a Turbo 350 transmission. The motor runs great and the transmission shifts perfectly. It has fairly new Mallory electronic ignition Power Disc Brakes and rides great down the highway. We are prepared to install the power steering and A/C at your request and cost to you of $5000 installed. This car has an aggressive rake, for a cost to you of $500 we are willing to put in taller front springs.

This Nomad has fairly new interior. The seats look amazing without rips stains or busted seams. The carpet looks great and is in great condition. It has new head liner with new chrome headliner strips. The interior looks so good and clean in this ride, you'll be wiping your feet before you get in.

The dash is very nice in this car. The paint is nice and shiny and polishes up like new. All the chrome trim on the dash looks great. The gauge cluster is in great condition very clean and like new.

The paint is in good condition. It is a real nice and glossy professional paint job that looks great. There are very few minor imperfections in the paint that are hard to notice as you walk around the car. All the chrome looks very nice and shiny and is in good condition. It has 15" spoke wheels with fairly new tires.

This is a really nice car; it looks great and drives even better. If you're looking for a Nomad this is the one for you! This thing is ready for some serious cruising. Head out to the car show or cruise the coast with the long board hanging out the back looking for surf. What ever you want this car for you'll have a great time in it!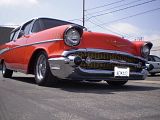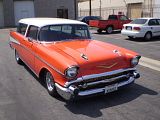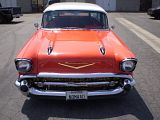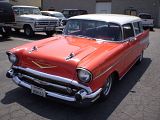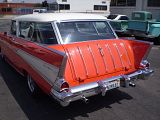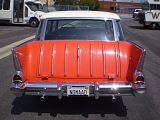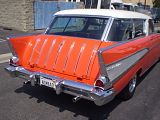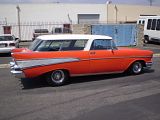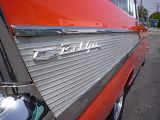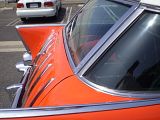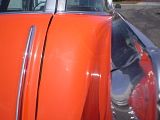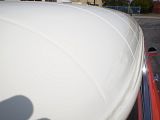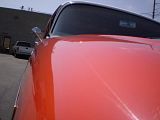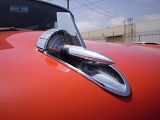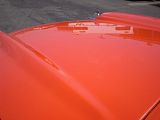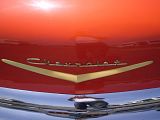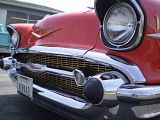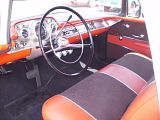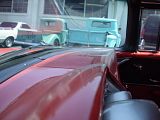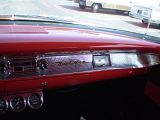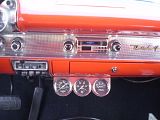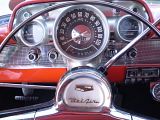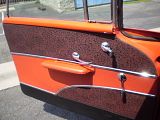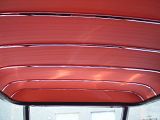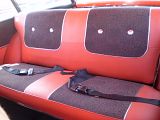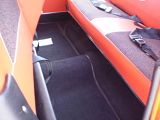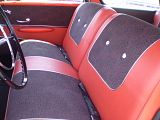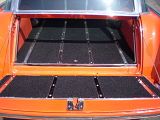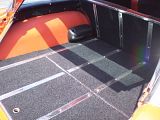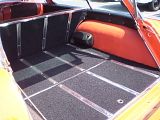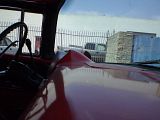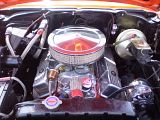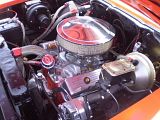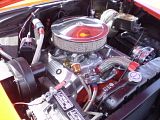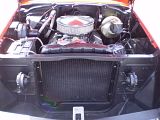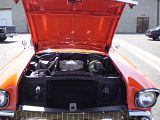 >****************** LISTING ADD***************** THIS IS THE ONLY CAR WITH RUST I HAVE SOLD IN YEARS. I am selling it dirt cheap for what it is, that way whoever buys it is in a good place with the car without a doubt, and they will be happy with their purchase. I am making it a no brainer, to move this car on since I don't deal in any cars that have rust. Here are pictures of the underside. The rockers are rusted out on the inside, on both sides. I would expect the bottom of the rockers are also rusted, just filled and painted over. This is a really nice car on the topside, but the body underneath was never addressed. There is also some rot inside the wheel wells on the inside by the body, not the quarters. See the pictures. The frame is solid, just old, scraped up, and a ding here or there. I DON'T USUALLY SELL ANY CARS WITH RUST, but I got this car because it was so nice everywhere else. I never thought it would be rusty on the bottom. The floor boards are pretty solid. So I am going to sell this car quick and cheap ( for a Nomad). Call me if you are really interested so I can pick it apart for you, so you know exactly what you are buying. Here are the pics of the worst stuff I can see. If you put in rockers on both sides and did some patching it wouldn't be too bad. You would need to do more than that to make it perfect. Again, I want you to know exactly what you are buying so you are happy with your purchase, and can make an informed decision.
---
On May-09-07 at 12:20:47 PDT, seller added the following information:

This car runs great, and looks great from everywhere but under it. You could drive it the way it is now for the rest of your life, or until you wanted to work on the bottom. I also wanted to mention that there are some patches that have been done in the rear quarter panels. You can see them from the underside.