, K miles
0 cylinders, Automatic transmission
Orange with White interior

This is a Gulf sign that was used at gas stations in the 70's. It is made from embossed plastic and is in good condition. It is about 6' tall. They are all in good condition, just have a little dirt on them. We have 18 of these signs for sale. One has the metal trim ring and the rest are just the plastic sign. Contact us for information about shipping as we are willing to crate this for a fee.

Sakowski Motors

info@sakowskimotors.com

Wil Sakowski

910 399 5939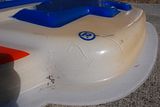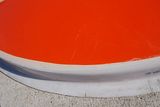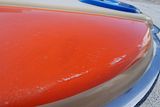 The Scuff marks will polish out pretty easily, the next two pictures are before any polish was applied.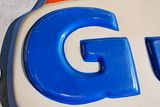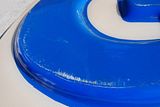 These last two pictures are after about 5 minutes of rubbing by hand with a rag and some polish.