FIND OUT MORE ABOUT SAKOWSKI MOTORS BY CLICKING ON OUR EBAY ABOUT ME PAGE
Sakowski Motors - Wilmington, NC and Los Angeles, CA - 910 399 5939
info@SAKOWSKIMOTORS.COM
SEE OUT OTHER EBAY AUCTIONS FEATURING SAKOWSKI MOTORS CARS, AND THE OLD CROW SPEED SHOP AUCTION!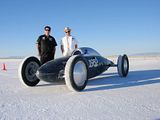 Our Ebay Auctions
1932 Ford real Steel 5 Window Coupe Hot Rod
This 1932 Ford is an all steel body - no fiberglass here. The real deal, not a plastic kit car. It's powered by a "LT4" V8 and an automatic transmission. It drives nicely and looks great doing it.
This hot rod was a traditional hot rod built in the 60's. It was then redone a number of years ago with the added LT4 to give a modern twist to this classic hot rod.
The exterior is painted in base coat/clear coat paint with painted flames. The paint is in good fun driver condition. The Ford coupe body, real '32 grill, and boxed frame are all true '32 Ford steel from Henry. The front wheels are 15"x6", the rears are 15"x8" wire wheels, all painted to match the car. They are wrapped in BFG Silvertown whitewalls, F-185/70-15 and R-285/70-15. The tires are in good shape. All lights work correctly and shine brightly. The glass is clear and free of scratches or cracks. There is a Center High Mount Stop Light for added safety.
The interior has been completely redone in white pleather. It has a bench seat that is comfortable. The door panels and headliner have also been covered in the same old school fashion as the seat. The carpet is black and in good condition. The dash is painted the same as the outside of the car. The steering wheel is an early 60's Impala wheel mounted to a tilt column. It has Classic Industries gauges for the water temp, fuel, speedometer, and voltage. There is an Alpine head unit with CD player hooked up to a set of Pioneer speakers.
The propulsion for this car is a fuel-injected LT4 Corvette engine backed by a 700R4 4-speed automatic. The engine comes from the factory with 330hp and 340lb-ft of torque ,but these engines are known to be under-rated by GM and it's easy to believe once you drive this car. The engine and transmission are both in great shape. The engine cranks easily, idles smoothly and drives very nicely. The transmission shifts easily into all gears and doesn't slip or grind. The differential is a GM 10 bolt. We've replaced the fuel tank, sending unit, and pickup; and put a brand new steel tank in from "Tanks Inc.," and had it painted to match the car. Bringing this quick car to a stop is a dual circuit master cylinder, disc brakes with braided steel lines on the front, and drums on the rear. The rear suspension is a ladder bar setup with coil-over shocks, and the front has a dropped axle setup. The car rides smoothly and is very quick because of its great combination of low weight and high horsepower.
Check out all the pictures. This is no trailer queen, but a fun driver that is ready to go. The car has been driven, and there is normal wear and tear like on any hot rod that has been enjoyed. The steering is nice and tight, and the hot rod really drives nice down the road. It does not feel like it is wandering or hard to keep in the lane. It is easy to drive and just putt around in, but if you do want to get down on it, there is all the power you would want. Definitely a fun rush when you put it to the floor and run her through the gears.
Again, I want to stress that the car is really nice, easy, and enjoyable to drive. It does not wear you out to drive it at all.
This '32 is really a blast to drive and sounds great. Make sure you turn up the volume on the videos.
This car would make a fun weekend toy, but also has the reliability of a daily driver. It is a nice custom hot rod that can be driven all over without any worries.
Visit our EBAY store for the live auction for this car:Our Ebay Auctions
We are open to trades. Please email pictures and a description of the car to sakmotors@gmail.com

SHIPPING: The buyer pays all shipping, but I am happy to assist in any way I can. I have shippers I can refer you to that ship cars regularly for me all over the USA and all over the world.

FINANCING is available through the following companies:

Woodside Credit 800 717 5180
J.J.Best Banc & Co. 800 USA 1965 (800 872 1965)

All of our cars are sold where is - as is. With no warranty. All vehicle sales are subject to a $199 processing fee. I do my best to give you as accurate information as possible. I do welcome you to set up an appointment to have the car inspected. I prefer to pick this car to pieces for your inspector, you, or over the phone. I don't want you to buy the car unless I am assured you will be very happy with it, and you know exactly what you are buying.

Please call if you have any questions.

I have many other cars, only some of them are on my site. Call me if you are looking for a car, or if I can help you in any way.

Wil Sakowski

FIND OUT MORE ABOUT SAKOWSKI MOTORS AT THE EBAY ABOUT ME PAGE

910 399 5939

email: info@SAKOWSKIMOTORS.COM

SEE OUT OTHER EBAY AUCTIONS FEATURING SAKOWSKI MOTORS CARS, AND THE OLD CROW SPEED SHOP AUCTION!
Videos:
TURN UP THE SOUND!