Salsbury Scooter Scooter .
, 1K miles
1 cylinders, Automatic transmission
Orange with Orange interior



PICTURES BELOW
We have many other items up for sale, search our "other items" to see our other Old Crow auction items, and Sakowski Motors items for sale.
The Old Crow Speed Shop in Burbank California has amassed an incredible collection of classic cars, hot rods, land speed race cars, parts, and projects. They have a real knack for finding some amazing and rare items from the past. however, space is becoming an issue. So in order to make some room and concentrate on their primary pursuit of Land Speed racing, the Old Crow speed shop has contacted Sakowski Motors Los Angeles to auction off some of the treasures. Considering that they never sale anything, this is definitely a rare opportunity.
Feel free to contact Sakowski Motors, we are here to answer any of your questions, and to assist you in getting one of these historic items into your garage.
Keep an eye out on Ebay for our future auctions. There is more to come.


Our eBay Store: Sakowskimotors
Wil Sakowski
info@

SAKOWSKIMOTORS.COM
Check out Ebay About Me page to learn more about Sakowski Motors.
To find out more about The Old Crow Speed Shop: www.oldcrowspeedshop.com
www.bellytank.blogspot.com We have many other items up for sale, search our "other items" to see our other Old Crow auction items, and Sakowski Motors items for sale.
SALSBURY SCOOTER
Originally sold in the 1930's and 40's as cheap alternative to owning an auto or as a second vehicle, the Salsbury was said to influence the Vespa a few years later when taken to Europe to find investors. Driven by a single-cylinder, four-stroke air-cooled engine with a fluid-filled centrifugal pulley belt drive, these little scoots were advertised to run "at 1/3 the cost of an auto." Drum brakes front and rear on a rear coil spring comprise the suspension with an advertised top speed of around 20 mph.
These scooters were very popular when sold new and were a great success as a business; they have a large cult following to this day. Many clubs are located about and restorations are common.
This scooter starts up right away, with out any odd noises and clouds of smoke. The motor idles great and runs smooth and strong. It can be ridden right out the of the parking lot and can be enjoyed just the way it is.
The body panels are all in decent shape. You can see in the pictures below that the Salsbury logo is still very visible from when it was original stamped from the factory when the scooter was made.
It is probably one of the last unrestored running examples of this bike you can buy. It would be a great project to do a full restoration and turn this into a classic collectors piece or even better, leave it the way it is.
Check out the pictures below!
SHIPPING: The buyer pays all shipping, but I am happy to assist in any way I can. I have shippers I can refer you to that ship cars regularly for me all over the USA and all over the world.
FINANCING is available through the following companies:
Woodside Credit 800 717 5180
J.J.Best Banc & Co. 800 USA 1965 (800 872 1965)
All of our cars are sold where is - as is. With no warranty. All vehicle sales are subject to a $199 processing fee. I do my best to give you as accurate information as possible. I do welcome you to set up an appointment to have the car inspected. I prefer to pick this car to pieces for your inspector, you, or over the phone. I don't want you to buy the car unless I am assured you will be very happy with it, and you know exactly what you are buying.
Please call if you have any questions.
Contact us for the price.
NOTICE
Sakowski Motors refuses to accept any deposit, payment, or complete any sale until we are 150% sure you will be extremely happy with your purchase. This includes a long phone conversation with us both going over all the pictures in detail together while talking about the item.

Accepting Interesting Trades: Such as real 32-34 Fords, Original Indian Motorcycles, Vintage Airstream trailers,....
I have many other cars, only some of them are on my site. Call me if you are looking for a car, or if I can help you in any way.
Our eBay Store: Sakowskimotors
Wil Sakowski

910 399 5939
email: info@SAKOWSKIMOTORS.COM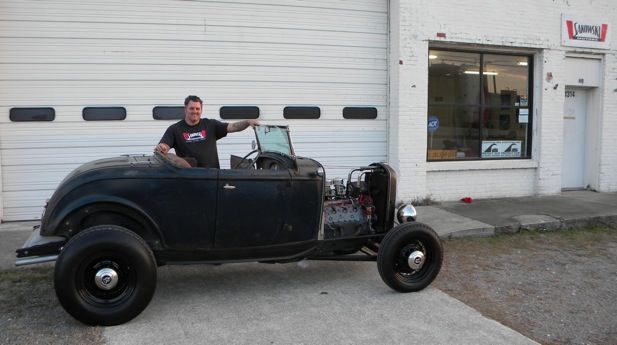 Here is a video of our scooter running. Turn up the volume and you can listen to the motor running and performing as it should. You can really see this bike is fully functional, even the brakes still work good. The first minute or so is our scooter, and the rest is some very entertaining classic cars.
Thanks for viewing!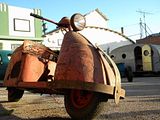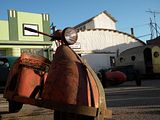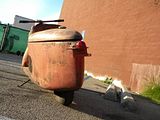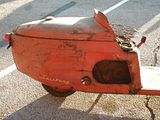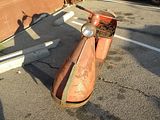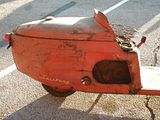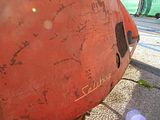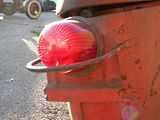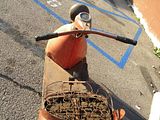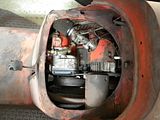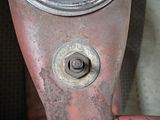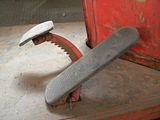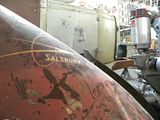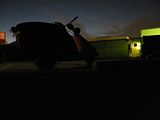 vintage scooter vespa lambretta