, 10K miles
8 cylinders, Automatic transmission
Black with Tan interior

SOLD SOLD SOLD &current




Tons of pictures at the bottom!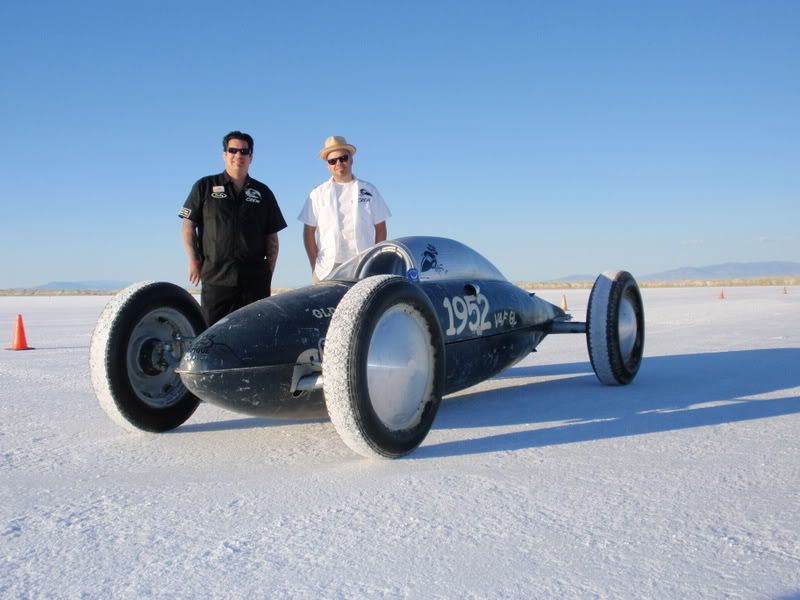 We have many other items up for sale, search our "other items" to see our other Old Crow auction items, and Sakowski Motors items for sale.

The Old Crow Speed Shop in Burbank California has amassed an incredible collection of classic cars, hot rods, land speed race cars, parts, and projects. They have a real knack for finding some amazing and rare items from the past. however, space is becoming an issue. So in order to make some room and concentrate on their primary pursuit of Land Speed racing, the Old Crow speed shop has contacted Sakowski Motors Los Angeles to auction off some of the treasures. Considering that they never sale anything, this is definitely a rare opportunity.

Feel free to contact Sakowski Motors, we are here to answer any of your questions, and to assist you in getting one of these historic items into your garage.

Keep an eye out on Ebay for our future auctions. There is more to come.



Our eBay Store: Sakowskimotors

Wil Sakowski
info@SAKOWSKIMOTORS.COM

Check out Ebay About Me page to learn more about Sakowski Motors.

To find out more about The Old Crow Speed Shop: www.oldcrowspeedshop.com
www.bellytank.blogspot.com We have many other items up for sale, search our "other items" to see our other Old Crow auction items, and Sakowski Motors items for sale.

TONS OF PICTURES BELOW!


1935 Ford Coupe

Let me tell you a little about this great piece of American history. This is a true survivor, barn find, uncovered recently and almost all original. Original paint is still on the car, you can even see some original pin stripping. A recent rebuild to anything that was needed, has brought the car back to life and it is currently running great.

The engine is an all original Ford Flathead V8 with a manual transmission. The carburetor has been rebuilt allowing a smooth and proper fuel/air mixture to reach the combustion chambers. New spark plugs and wires along with the rebuilt distributor insure a proper spark to all cylinders. The steering in this car feels good without too much effort in its original form. The gas tank has been dipped and resealed to insure it does not leak, and a new fuel pump has been installed. The radiator has also been dipped and resealed. Starting the car is easy, the new battery cranks the car without hesitation. Overall the car is in good mechanical condition.

As we start the car no smoke comes out of the original exhaust, and no weird noises accompany the rumble of the V8. The car idles smoothly and sounds great whether at idle or higher revs.

When you want to start driving the shifter goes right into gear, and taking off is easy with a tight clutch that does not slip. Their are no unwanted noises going through the gears, and once up to speed the car drives straight. When braking the car does not pull to any direction, and comes to a stop as it should. Overall this is in great mechanical condition and is ready to be driven comfortably.

As we walk around the car lets look closely at the body, you will notice it is all steel, solid, and original, in great condition. Viewing the photos below show you many angles of the exterior of the car, as you can see the body panels are straight. Without any body work the doors close as they should and all the panels line up great. Open the doors and look at the door jambs, garnish moldings, and you will notice everything is in decent shape and very solid. Small amounts of surface rust can be found in the obvious areas. The floors are still thick and in very good condition. The vinyl insert on the top has been replaced and is in great shape and watertight.

The interior is mostly original, except the seats have been reupholstered. It is a simple and classic feel to it and would be a great base for you whether you prefer the classic original look or a modern custom look. Everything is working since the wiring has been replaced with new.

The tires are brand new with new tubes. The wheels are straight and look new, and the car is stopped by original brakes that do their job as intended. The car drives straight and does not pull to either side when braking. While being original, the suspension is all in good working condition and feels as you would expect.

The car even includes the original paper roll down rear window shade, which has become increasingly rare over the years. This is a very solid survivor, it is impressive the way it is, or if you want, it would be an excellent base for anything you have in mind for a car of your dreams.

Wil Sakowski

SCROLL DOWN FOR PICTURES.

SHIPPING: The buyer pays all shipping, but I am happy to assist in any way I can. I have shippers I can refer you to that ship cars regularly for me all over the USA and all over the world.

FINANCING is available through the following companies:

Woodside Credit 800 717 5180
J.J.Best Banc & Co. 800 USA 1965 (800 872 1965)

All of our cars are sold where is - as is. With no warranty. All vehicle sales are subject to a $199 processing fee. I do my best to give you as accurate information as possible. I do welcome you to set up an appointment to have the car inspected. I prefer to pick this car to pieces for your inspector, you, or over the phone. I don't want you to buy the car unless I am assured you will be very happy with it, and you know exactly what you are buying.

NOTICE

Sakowski Motors refuses to accept any deposit, payment, or complete any sale until we are 150% sure you will be extremely happy with your purchase. This includes a long phone conversation with us both going over all the pictures in detail together while talking about the item.

Accepting Interesting Trades: Such as real 32-34 Fords, Original Indian Motorcycles, Vintage Airstream trailers,....

Please call if you have any questions.

I have many other cars, only some of them are on my site. Call me if you are looking for a car, or if I can help you in any way.

Wil Sakowski

910 399 5939

email: info@SAKOWSKIMOTORS.COM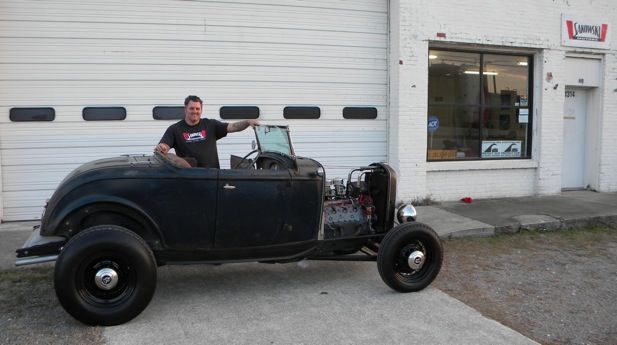 VIDEOS
Here are a couple videos showing the car driving up and down the street. Feel free to turn up your volume and listen to the car running.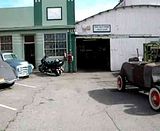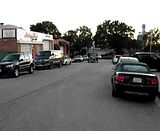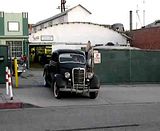 Click on the pictures to see them larger, enjoy.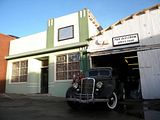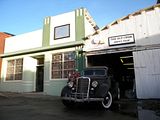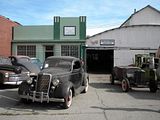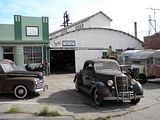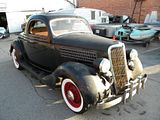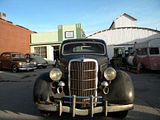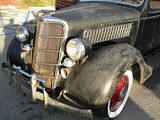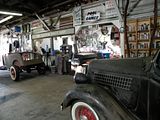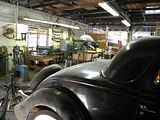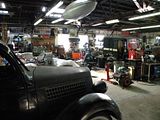 This is a picture of the rear pull down shade for the rear window. A very rare and hard to find piece.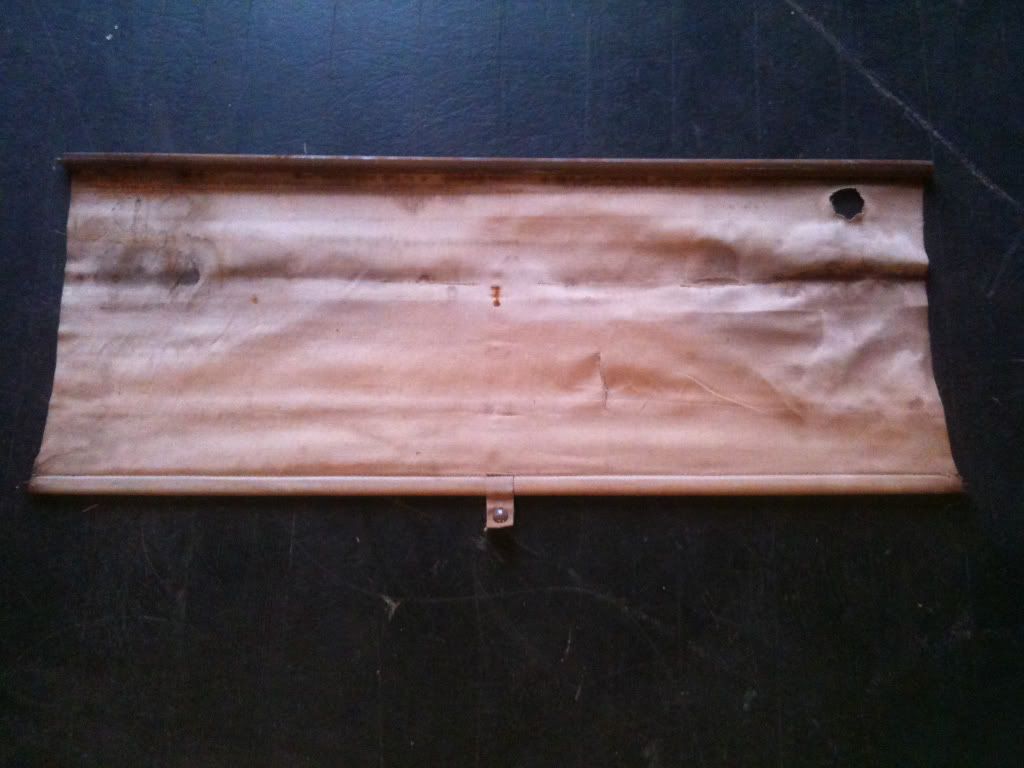 For more Info
call:
910 399 5939
email: info@sakowskimotors.com