Great running suv. The paint condition on the car is excellent for eight year old car. A few light scratches and small dings here and there, but nothing you wouldn't expect a car to pick up after eight years and nothing that compromises the vehicle. They are all so minor they do not even shop up in the photos. The running boards have predictably some wear on them, but they are sturdy and firmly attached to the car, and will continue to serve their purpose well.
Once you open up the car with the working remote, you climb into the nice leather drivers seat. The leather is in great condition, no rips or tears. The drivers seat is powered and will automatically adjust to your settings depending on what your preference is, then move all the way back allowing you to cleanly and easily exit the car. If you are having a particularly cold morning, warm up with the heated seats. Then once the day gets a little too hot, cool yourself back down with the frigid on board AC and air conditioned, super cool seats.
The Expedition starts right up, no problems at all. The engine is nice and smooth at idle and during acceleration, it's gears shift nice and smoothly. The V8 lets out a nice throaty factory correct growl during acceleration. The car doesn't pull to the left or right during acceleration and the brakes will stop you right when you need to with no complaints. The headlights and brake lights all function properly without fail. If you have young kids in the back seat you will have no trouble keeping them entertained with the working DVD player, and they will be as comfortable as can be in their own independent working rear AC and heating. If the kids get tired of whatever movie they are watching in the back you can always put something they might enjoy into the functional CD player. Or failing that turn on the radio. Sound is crystal clear and has no trouble of being heard during long trips down the highway. If you feel like having some fresh air, roll down all the working power windows. Once you park, close the door with a nice solid thunk and lock the vehicle with your remote. That comforting Chirp you hear that tells you your vehicle is secure.
Say you aren't taking the kids to school but are instead taking the family to the beach. With two kids in the middle row of seats, the rear seats use functional electric motors to fold flat in the 60/40 configuration at the push of a button. This allows you more than enough space for some beach chairs, some coolers, umbrella or other items. The storage space in the back is absolutely immense. This makes the Expedition great for runs to the grocery store too!
SHIPPING: Buyer pays all shipping, but I am happy to assist in any way I can. I have shippers I can refer you to that ship cars regularly for me all over the USA, and all over the world.


All of our cars are sold where is - as is. With no warranty. All vehicle sales are subject to a $199 processing fee. I do my best to give you as accurate information as possible. I do welcome you to set up an appointment to have the car inspected. I prefer to pick this car to pieces for your inspector, for you, or over the phone.
Feel free to have your mechanic call me.

I can also SKYPE with you with live video conference, and show you the car this way. I don't want you to buy the car unless I am assured you will be very happy with it, and you know exactly what you are buying.
Please call if you have any questions.
NOTICE: Sakowski Motors refuses to accept any deposit, payment, or complete any sale until we are 150% sure you will be extremely happy with your purchase. This includes a long phone conversation with us both going over all the pictures in detail together while talking about the item.
Accepting Interesting Trades: Such as real 32-34 Fords, Original Indian Motorcycles, Vintage Airstream trailers,....
VIDEOS

Click the photo and turn up the volume
EXTERIOR PICTURES

INTERIOR PICTURES

UNDERSIDE PHOTOS

á á á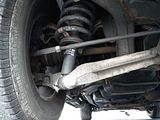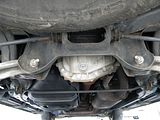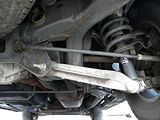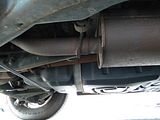 á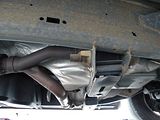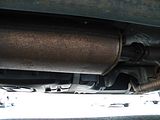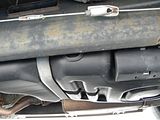 á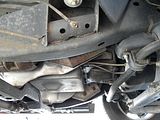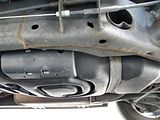 á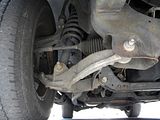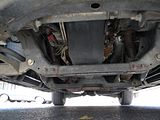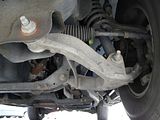 á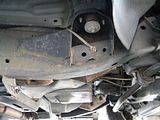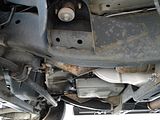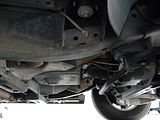 á