, 1K miles
8 cylinders, Automatic transmission
Burgundy with Black interior

SOLD

OVER 150 PICTURES BELOW -  Real Ford Steel Body - Real Roadster





CONTACT:

Wil Sakowski at info@

SAKOWSKIMOTORS.COM

or

wil@

RIDEFREE.COM

phone:

(310)978-9558(310)978-9558
(310)978-9558(310)978-9558
CONTACT: Wil Sakowski at info@SAKOWSKIMOTORS.COM or wil@RIDEFREE.COM
phone: (310)978-9558(310)978-9558
(310)978-9558(310)978-9558 Los Angeles, California. Next to the LAX Airport.

Street Rodder Magazine November 2014
Rod and Custom Magazine multiple times

Body -  150 PICTURES BELOW

Paint & custom floor pan and firewall
by Starlite Rod & Kustom  (Torrance, CA)

Pinstriping by Malex
(Starlite Rod & Custom)

Frame - Dagel's X-member tig welded boxed & stepped 4" front, 12" rear 
Original Model A Frame WITH THE ORIGINAL SERIAL NUMBERS ON THE ORIGINAL FRAME

Windshield - 2" chop

Top - Black canvas (Kwik-Top)

Tail Lights - '39 Ford
Headlights – custom sealed beam

Driveline

engine -302 Ford (full roller motor) 
Only 3594 miles on rebuild and engine

Trans - C-4 w/ Lokar shifter 
low miles since rebuilt

Carburation - 3 deuce Holleys (progressive linkage)

Ignition - Mallory magnetic breakerless

Fuel Capacity - one 10 gallon tank located behind seat, one 7 gallon tank in rear
(Tank switch lever accessible under seat)

Suspension –

front: TCI 4"drop axle
rear: Alden Eagle coilovers
Rear End - Ford 9" with Currie axles - rebuilt with 3594 miles on

Interior
Custom bench -
Dash -'29 Brookeville steel with SoCal gauges
Steering Column - Limeworks column & wheel

Wheels

Original '36 Ford Spokes 16"x 6"
Tires: front - 6.00 / rear - 7.00 Firestone pie cut black walls
Brakes - front: original '40 Ford / rear: drum
This is a really fun to drive super cool hot rod that is built well, and a solid driver.   It has a great look and it is built with some great parts and equipment on a real Henry Ford Roadster Body, on a real Model A frame with original numbers.
PICTURES BELOW
SHIPPING: Buyer pays all shipping, but I am happy to assist in any way I can. I have shippers I can refer you to that ship cars regularly for me all over the USA, and all over the world.
All of our cars are sold where is - as is. With no warranty. All vehicle sales are subject to a $80 processing fee. I do my best to give you as accurate information as possible. I do welcome you to set up an appointment to have the car inspected. I prefer to pick this car to pieces for your inspector, for you, or over the phone.
Feel free to have your mechanic call me.
I can also SKYPE with you with live video conference, and show you the car this way. I don't want you to buy the car unless I am assured you will be very happy with it, and you know exactly what you are buying.
Please call if you have any questions.
NOTICE: Sakowski Motors refuses to accept any deposit, payment, or complete any sale until we are 150% sure you will be extremely happy with your purchase. This includes a long phone conversation with us both going over all the pictures in detail together while talking about the item.
We really like real 32, 35, and 36 Fords, any cool classic, Original Indian Motorcycles, Vintage Airstream trailers Harley Davidson Motorcycles....
CONTACT: Wil Sakowski at info@SAKOWSKIMOTORS.COM or wil@RIDEFREE.COM
PHONE: (310)978-9558(310)978-9558
(310)978-9558(310)978-9558 Los Angeles, California. Next to the LAX Airport.
VIDEOS:

---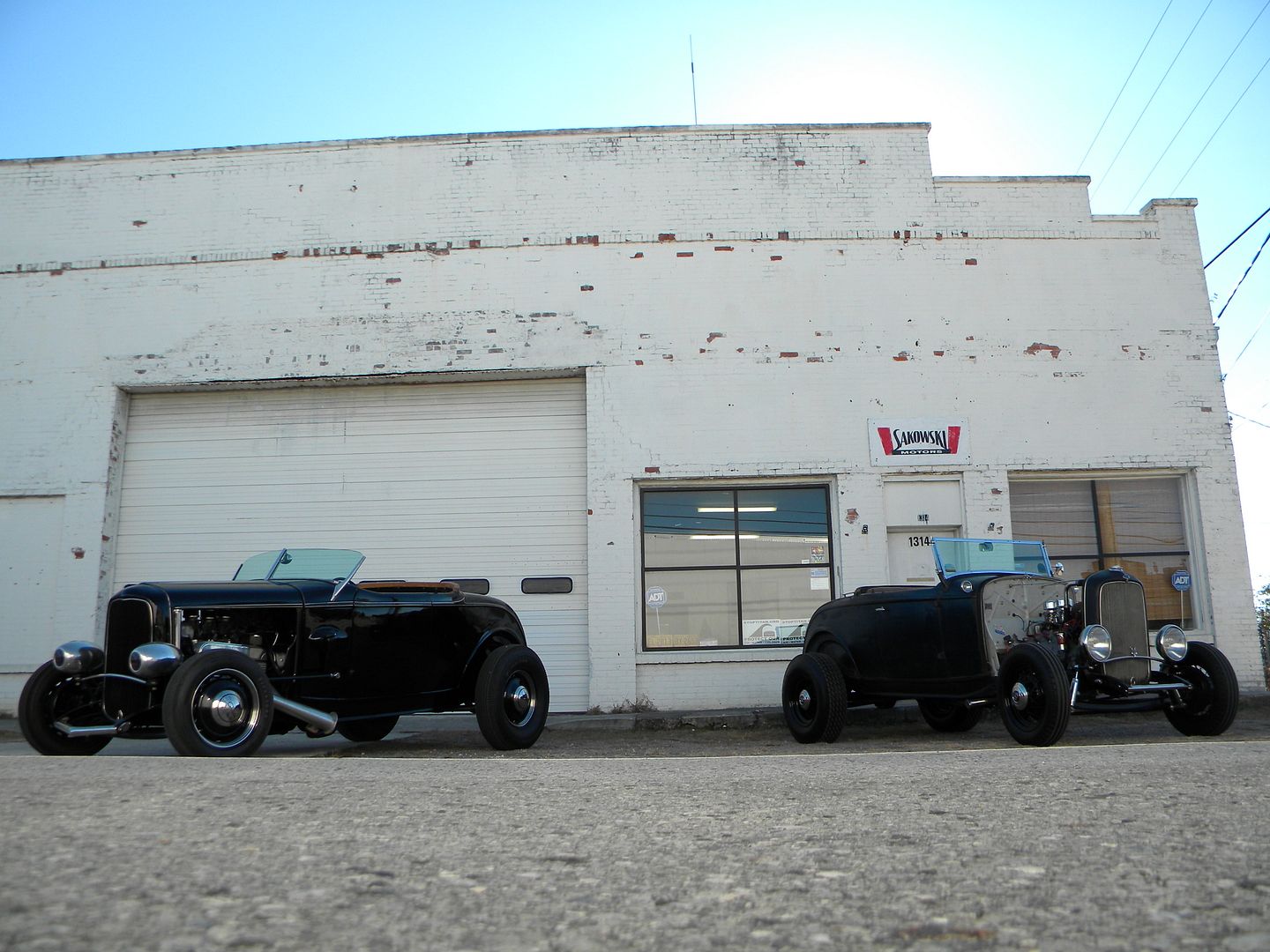 ---

CallSend SMSAdd to SkypeYou'll need Skype CreditFree via Skype
---
On Dec-06-14 at 16:51:39 PST, seller added the following information:
In Street Rodder Magazine Sakowski Motors 3109789558